April 12th, 2018 by Our Webmaster
By Caroline Kee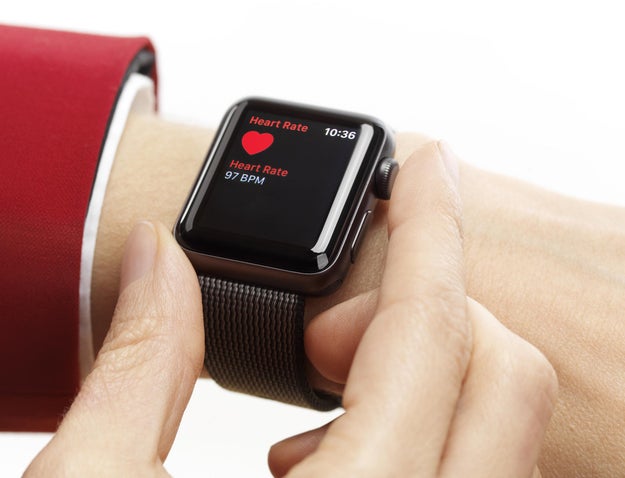 Heather Hendershot had no symptoms and felt fine — but her Apple Watch indicated that she might have a health problem.
A 25-year-old from Scranton, Kansas, discovered she had a severe thyroid issue after her Apple Watch detected an unusually rapid heartbeat.
Oleksiy Maksymenko / Getty Images / Via gettyimages.com
Heather Hendershot was relaxing at home and watching television with her husband last Saturday night when her new Apple Watch began to beep. The device had detected that she had a resting heart rate of 120 beats per minute, which is abnormally high for a young adult resting on the couch. The "normal" resting heart rate range for adults is 60 to 100 beats per minute.
After the first alarm, the watch began beeping every 10 minutes with the rapid heartbeat warning. But Hendershot felt fine. Thinking the watch was wrong, she and her husband decided to check her heart rate manually, and they found the watch was correct. That night, Hendershot's heart rate remained abnormally high and at one point reached 160 beats per minute.
The following afternoon, she decided to visit an urgent care clinic. "I thought I might be sick and …read more
Via:: Health Topics by BuzzFeed
Posted in Uncategorized | No Comments »