June 14th, 2017 by Our Webmaster
By Dan Vergano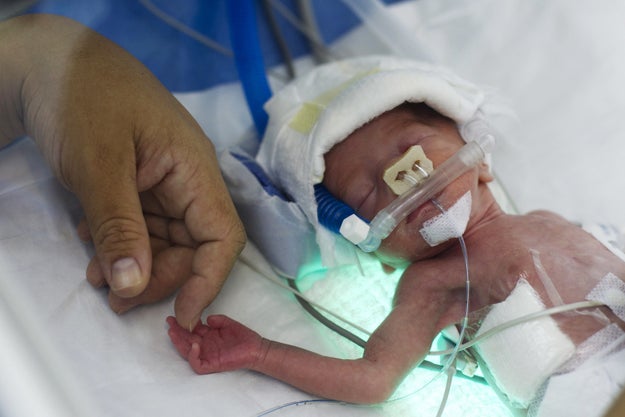 Carlos Garcia Rawlins / Reuters
A 2010 study of 1,300 premature infants relied on faulty oxygen meters, raising alarms that the babies might be receiving too little oxygen, according to documents and emails obtained by the patient advocacy group Public Citizen.
But the scientists behind the trial say that the broken meters actually gave the babies more oxygen than expected, and did not cause additional harm.
The researchers discovered the problem three years into the study, and alerted the trial's safety board, but did not change or stop the trial, documents show.
"This is very worrisome," neonatal pediatrics professor Neil Finer, then of the University of California San Diego School of Medicine, replied to British colleagues who informed him in June of 2008 of the oxygen meter problem.
Finer was a leader of the Surfactant Positive Airway Pressure and Pulse Oximetry Trial (SUPPORT), which aimed to answer a question that had plagued neonatal medicine for decades: whether premature infants benefit more from high or low levels of oxygen.
The $20 million, 23-hospital trial has already stoked controversy over whether its consent forms properly warned parents of risks, prompting a lawsuit (dismissed in 2013) and medical journal editorials.
But the new …read more
Via:: Health Topics by BuzzFeed
Posted in Uncategorized | No Comments »