April 16th, 2018 by Our Webmaster
By Caroline Kee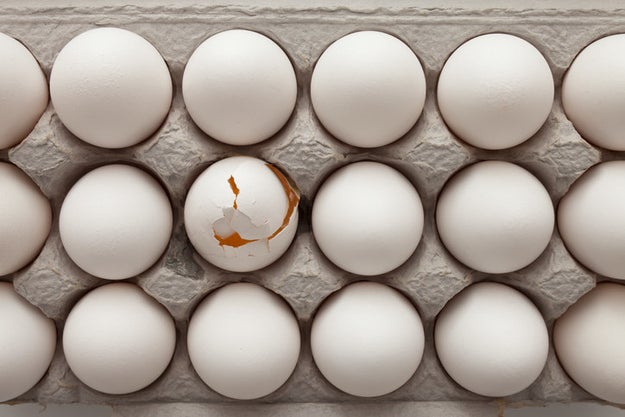 The eggs, traced to a farm in North Carolina, have sickened about two dozen people so far.
More than 200 million eggs (yes, million) have been recalled due to potential contamination with salmonella bacteria.
Mike Kemp / Getty Images / Via gettyimages.com
How do you like your eggs? Probably without disease-causing bacteria. Although they might be considered America's favorite breakfast food, millions of eggs that were sold in nine states are now being recalled due to a recent salmonella outbreak.
On Friday, the Food and Drug Administration (FDA) announced that Rose Acre Farms of Seymour, Indiana, has voluntarily recalled 206 million eggs that could be contaminated with Salmonella Braenderup, a type of bacteria that can cause serious and potentially life-threatening illness. At least 22 people have gotten sick so far, according to the FDA.
A Rose Acre farm in Hyde County, North Carolina with 3 million laying hens, which produces 2.3 million eggs every day, is the likely source of the outbreak. But the potentially contaminated eggs have been distributed to retailers and restaurants in Colorado, Florida, New Jersey, New York, North Carolina, Pennsylvania, South Carolina, Virginia, and West Virginia.
In general, salmonella …read more
Via:: Health Topics by BuzzFeed
Posted in Uncategorized | No Comments »