October 9th, 2017 by Our Webmaster
By Caroline Kee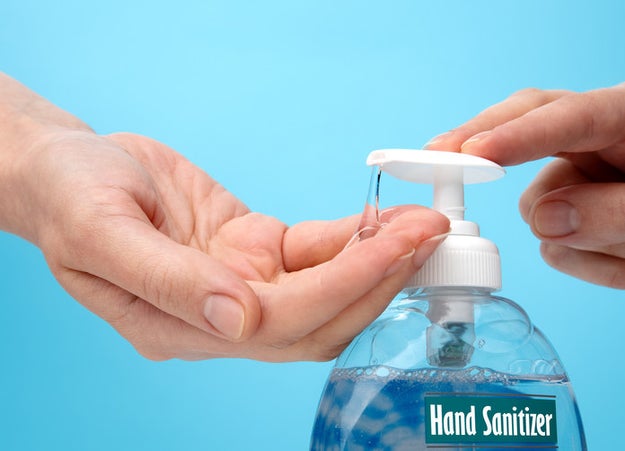 Which method is your best line of defense in the battle against germs?
We spoke to Kelly Reynolds, germ expert and associate professor of environmental health at the University of Arizona and Jason Tetro, visiting scientist at the University of Guelph and author of the best-selling book, "Germ Files."
First of all, not all hand sanitizers are equal.
There are a million different kinds of hand sanitizer: gels, foams, alcohol-based, all-natural, ones that smell like pumpkin spice, and more. And it turns out, the type of sanitizer really does matter — or rather, the active ingredient and its concentration, says Reynolds.
"You'll want a hand sanitizer that's 62–70% ethyl alcohol," says Tetro. Most of the popular brands out these days like Purell have 70%. When it comes to the alcohol-free stuff with ~natural active ingredients~ like aloe vera, the experts say they might kill some germs but definitely not enough. In order for a sanitizer to be effective, it has to reduce a certain amount of microbes from a surface. "The goal is a 4-log (or 10,000-fold) reduction, meaning it reduces about 99.9% of the germs on your hands …read more
Via:: Health Topics by BuzzFeed
Posted in Uncategorized | No Comments »