April 11th, 2018 by Our Webmaster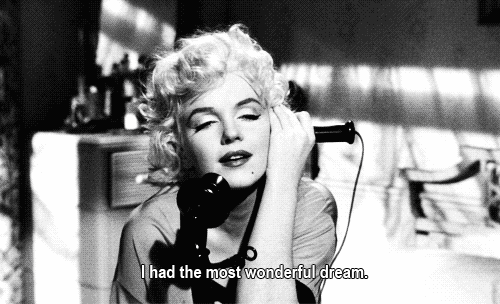 If only you could bookmark this list in your subconscious.
Have you ever woken up and realized you just had a very strange dream? Have you ever wondered why you dreamt what you did? Here are 16 common dreams and what they supposedly mean:
NOTE: No one really knows why we dream. Sigmund Freud famously postulated that dreams were the expression of unconscious desires, a theory that has been debunked. Researchers do know that sleep is important for laying down memories, a process called consolidation. Some think that the process, combined with the stress hormone cortisol, might affect the quality of dreams at different sleep stages. And some believe that dreaming and nightmares function to handle fear and emotional distress. As to whether specific dreams actually have any "meaning" — well, there is no science to support that and some think dream interpretation is pretty much nonsense. But research is constantly being done to try to crack our subconscious. So even though it may be total fluff, it's still fun to take the objects and settings of our dreams and see if their "interpretations" correlate to our conscious life, isn't it?
Ashton Productions
Via:: Health Topics by BuzzFeed
Posted in Uncategorized | No Comments »