March 9th, 2018 by Our Webmaster
By Hal Rhorer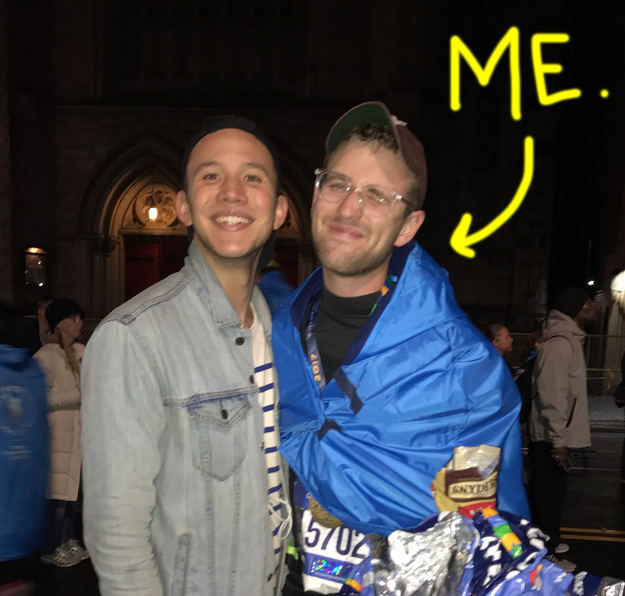 If you're training for your first marathon — or even if you're not — here's what I learned while training for this very, very long race.
Heyo, my name is Hal. Last November, I ran my first marathon. And now that my knees have recovered and I'm still alive, I'm ready to tell you about the last year's worth of training for the New York City Marathon.
If you look closely, you can see that I am eating pretzels and also I am in pain.
Plot twist: Before I started training for the TCS New York Marathon, I had never run more than a few miles at a time.

Exercising, especially running, was not my friend. Ever. I have always been jealous of people who say things like, "I think I am going to go for a run this afternoon!" or, "Who wants to play a quick pickup game of soccer?"
Yeah, that's not me.
For reference, this IS me:
Hal Rhorer / Via Instagram: @halrhorer
In this photo, you will see me and a large ice cream cone.
To me, exercising was a chore, …read more
Via:: Health Topics by BuzzFeed
Posted in Uncategorized | No Comments »