February 12th, 2018 by Our Webmaster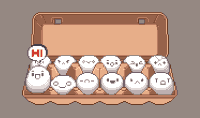 Here's how much egg freezing costs, what it feels like, and a bunch of other things I learned while going through it.
Last February, I decided to freeze my eggs.
I was 34, single-ish (I had been dating someone across the country for several months off and on, but it wasn't proving out to be anything serious), and my employer had recently added elective oocyte cryopreservation (the technical term for egg freezing) as a new benefit.
At the time, I saw it as pretty much a no-brainer for anyone thinking about getting pregnant later on and wondering if they'll have fertility problems: toss my restless eggs in a freezer and worry about all that baby stuff later? For free*?! (*Soon I would discover that, even with the procedure largely covered by my company, it was very much *not* free. But more on that later…)
A handful of my friends had gone through the process already. Most of them, like me, were unmarried, in their 30s, and not planning on baby making anytime soon. They all assured me that the whole thing wasn't nearly as bad as it sounded; that it was becoming more and more …read more
Via:: Health Topics by BuzzFeed
Posted in Uncategorized | No Comments »