October 12th, 2017 by Our Webmaster
By Anna Borges
"The second the orgasm came, I was terrified I had done something really wrong and my parents would know."
People of all ages, genders, and sexualities came through with their bumbling, awkward, and hilarious first times. Here are just some of their responses:
This divine intervention:
I was a young and eager learner. I had a major back surgery when I was 12 that left me bedridden for almost a month, so I was staying with my grandmother who was very much a part of the local church. Her bible study felt bad for me having to be stuck in bed, so they all chipped in and bought me a mini laptop. Long story short, within a day I was feeling myself to porn I had found. I discovered the clitoris and never looked back. Thanks church ladies!
—18/Female/Bisexual
NBC / Via giphy.com
My first? I was like 12, it was late. I scratched my balls, worked my way up, and supercalifragilisticexpialidocious! I was a man.
—23/Male/Gay
The curious explosion: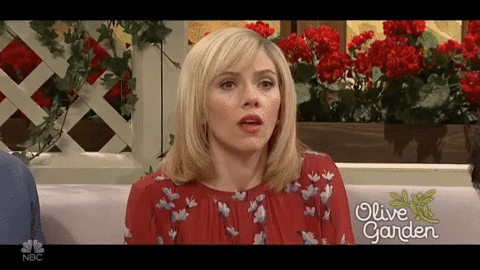 I was having some relatively steamy thoughts as a late tween laying in bed and …read more
Via:: Health Topics by BuzzFeed
Posted in Uncategorized | No Comments »