March 16th, 2018 by Our Webmaster
By Caroline Kee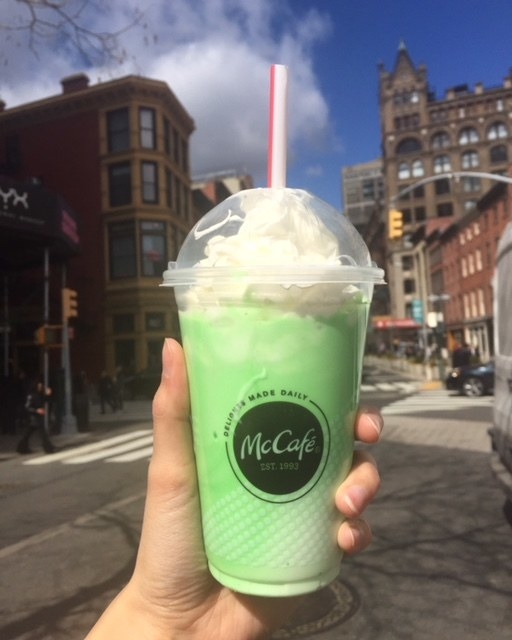 It's green, minty, (debatably) delicious, and absolutely not health food.
Every March, McDonald's reissues its infamous mint-flavored "Shamrock Shake" to celebrate St. Patrick's Day.
Caroline Kee / BuzzFeed News
But what's actually inside this bright green drink?
The current version is made with reduced-fat vanilla soft serve, whipped light cream, and "Shamrock Shake syrup," according to McDonald's. The soft serve and whipped cream are both made with lots of milk, cream, and sugar, and some preservatives. The flavored syrup is chock-full of high-fructose corn syrup, and, unsurprisingly, various dyes and flavors to make it extra minty and green. The shake does not contain actual shamrocks.
A small Shamrock Shake has 460 calories, a medium has 560 calories, and a large shake has 800 calories. Obviously, these numbers might change if you decide to skip the whipped cream — but there aren't many other adjustments you can make. The vanilla soft serve and shamrock syrup are premade, so you can't really ask to swap the whole milk out for soy or almond, for example.
McDonald's tagline for this frothy green goodness is "cool, minty …read more
Via:: Health Topics by BuzzFeed
Posted in Uncategorized | No Comments »